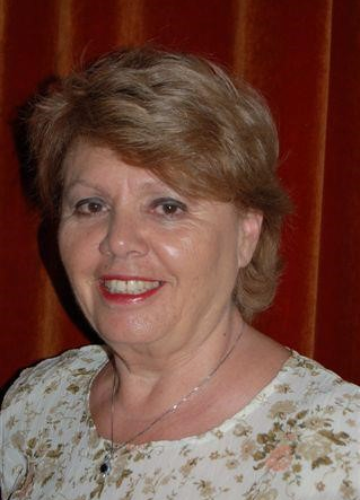 Joyce Callus M.A. Diploma in Adlerian Psychology
Biography
M.A (Brunel University of London); B.A. (U.O.M.); Diplomate in Adlerian Psychology. (NASAP). Over forty years experience as an educator she has devised and run Adlerian programmes: – 'THERE MUST BE ANOTHER WAY' for Parents and Educators. She is a part-time Staff Member of the Goverment Institute for Education and part-time lecturer at the University of Malta and Member of the ICASSI faculty for the past twenty years. She carried out Outreach programmes in Adlerian Education in various countries including Ireland, Bulgaria, Romania, China. Joyce has a private practice and is co-founder of the MALTA ADLERIAN PSYCHOLOGY ASSOCIATION and a regular contributor to a number of TV/ Radio programmes and printed media.
Workshops Cancelled for 2020...see Virtual Summer School Programme
MODULE A: - WHY DO CHILDREN BEHAVE THE WAY THEY DO? It is not always easy to understand children's behaviour. It can be challenging, spiteful, indifferent etc. A. Adler and R. Dreikurs gave us a road map for this. During the workshop, we will explore their concepts and ideas for understanding and helping children.
MODULE C: - INVITING ADLER AND DREIKURS TO OUR SCHOOLS; If Parenting is not easy, the same can be said when it comes to the education of children. Educators would love a democratic classroom where discipline is not a struggle, and learning takes place. It is easier said than done. Integrating Individual Psychology concepts in the classroom help to develop a class/school code of conduct and enhance the teacher-student relationship. To be explored during this workshop.
Plenary: - THE ROYAL ROAD TO SUCCESS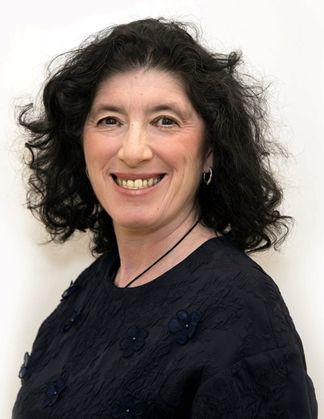 Suzanne Pearson Organizational Psychologist/Counsellor
Biography
Suzanne is an author, trainer and is a knowledgeable and highly skilled professional who has worked in the field of education and parent education for over 25 years. Founder and Director of Sharing Parenting.
She has extensive experience developing both staff training and parent education programmes to both Western and Arab schools. Her training courses for professionals have been run throughout the UK and The Middle East.
She is author of several publications including The Parents Manual, as well as co-author of Raising Children and Social-Emotional Fix, for emotional resilience in students.
Workshops Cancelled for 2020...see Virtual Summer School Programme
MODULE A: - PARENTING
. Raising the next generation is one of the most important jobs out there, yet there is very little training available. The Parenting programme, Raising Children, demonstrates the work of Adler and Dreikurs in action supporting families. This workshop is experiential and demonstrating the practical application of key theories of Individual psychology. The Adlerian programme provides tools for happy and healthy, confident children and relationships.

MODULE C: - ENGAGING PARENTS
. How do you work and engage parents in the role of parenting?
Plenary: - PERSONALITY COUNTS - the use of personality tests in parenting.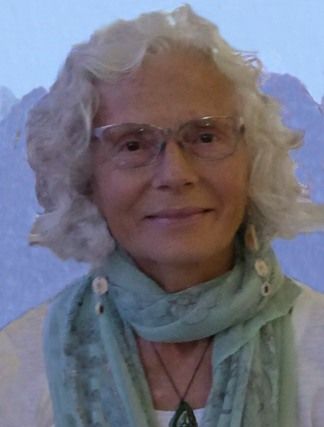 Biography
Combining a Fine Art degree with Psychotherapy Unity worked for over 20 years as a Creative Therapist with disabled young adults in particular those suffering head injuries following road accidents. Moving on to follow a Shamanic Path leading to facilitating workshops and courses throughout the country as well as Greece and New Zealand. Having moved away from the 'hub' over ten years ago she is expanding her creative skills to weaving willow and working with bone and much more besides! Now returning from the Dorset hills walking closer to the earth to facilitate at Summer School.
Workshops Cancelled for 2020...see Virtual Summer School Programme
MODULE C: - TALES FROM THE ANCESTORS
Using ancient rituals and guided meditation you will seek your ancestral wisdom, whether from parents, grandparents or great great grandparents and look at how the connection with your past can offer insight into your way of being in the world today.
Wandering through the landscape and allowing yourselves to be drawn to a particular tree and discover the gifts of these amazing structures that are the lungs of the world from roots to trunk and out through the branches a story will unfold. Materials will be provided to help depict that story and commit it to memory for future generations. Finally using movement and sound as a way of creating a mantra that will serve you as you go forward. Come sit with me in Mother Nature and be prepared for the unexpected!
Please wear suitable clothing and bring a blanket or cushion to sit on. I look forward to seeing you there!

Evening Presentation - MIND BODY AND DON'T FORGET SPIRIT!
Using the four directions from the ancient medicine wheel of life Unity will demonstrate the importance of balance in the busy life that so many of us live today. Looking at all the aspects of ourselves and to determine where and how adjustments can be made in order to allow ourselves a more fully functional way of being in the world.
Biography
Betty Hemingway is a Behavioural Mindset Coach, working with a blend of modalities including Adlerian Psychology, Transpersonal, Emotional Intelligence, Positive Psychology & Creativity Coaching. She coaches both individual, team & leadership cliental with a vibrant, open and curious nature. The coaching vessel offered for this workshop is one where transparency, ownership and stretch is welcomed to create positive shifts. This space she creates is one where you must want to arrive and do the work on self, ready with a curious mind, to suspend assumptions and dive into doing some great work.
Very much look forward to the space we create together, Betty.
Workshops Cancelled for 2020...see Virtual Summer School Programme
MODULE C: - A creativity space to build internal cohesion
This module is about connecting with self through the use of creative processing & coaching modalities. A calm and creativity focused space with positive stretch and challenge, allowing you to slow down your thinking, tune out logic and tune into that part of you that needs more airtime. If you connect with the following, it may the perfect space for you to create positive enquiry, movement and change:
Who am I? How do I show up?
What parts of me serve me, and which parts are an overworked muscle?
How can I create internal cohesion and connection to influence my wider system though ownership of my own behaviours?
What internal behaviours are the overworked muscle? My imposter, critic, judge, perfectionist, cynic, pleaser, saboteur, procrastinator?
What do I wish to learn to become the conductor of my own orchestra?
What will I have if I shine the light of awareness on these parts of me? What will be the gift?
Using a myriad of techniques such as collage, paint, text play, creative writing both individually and as a collective group, we will, each day build our understanding of self, our internal ways of being and build self-connection and reflection into your day. We will work individually and as a group, to drive insight, self-accountability and that sense of inner tranquillity. My aim? For each of you to leave with a new pair of metaphorical learning lenses!
Each day, we will work with a different medium or way of working to add to your practitioner toolbox. With each process, there will be a handout of the model used for you to shape into your own to work with as you see fit.
Evening Presentation - Updates Due